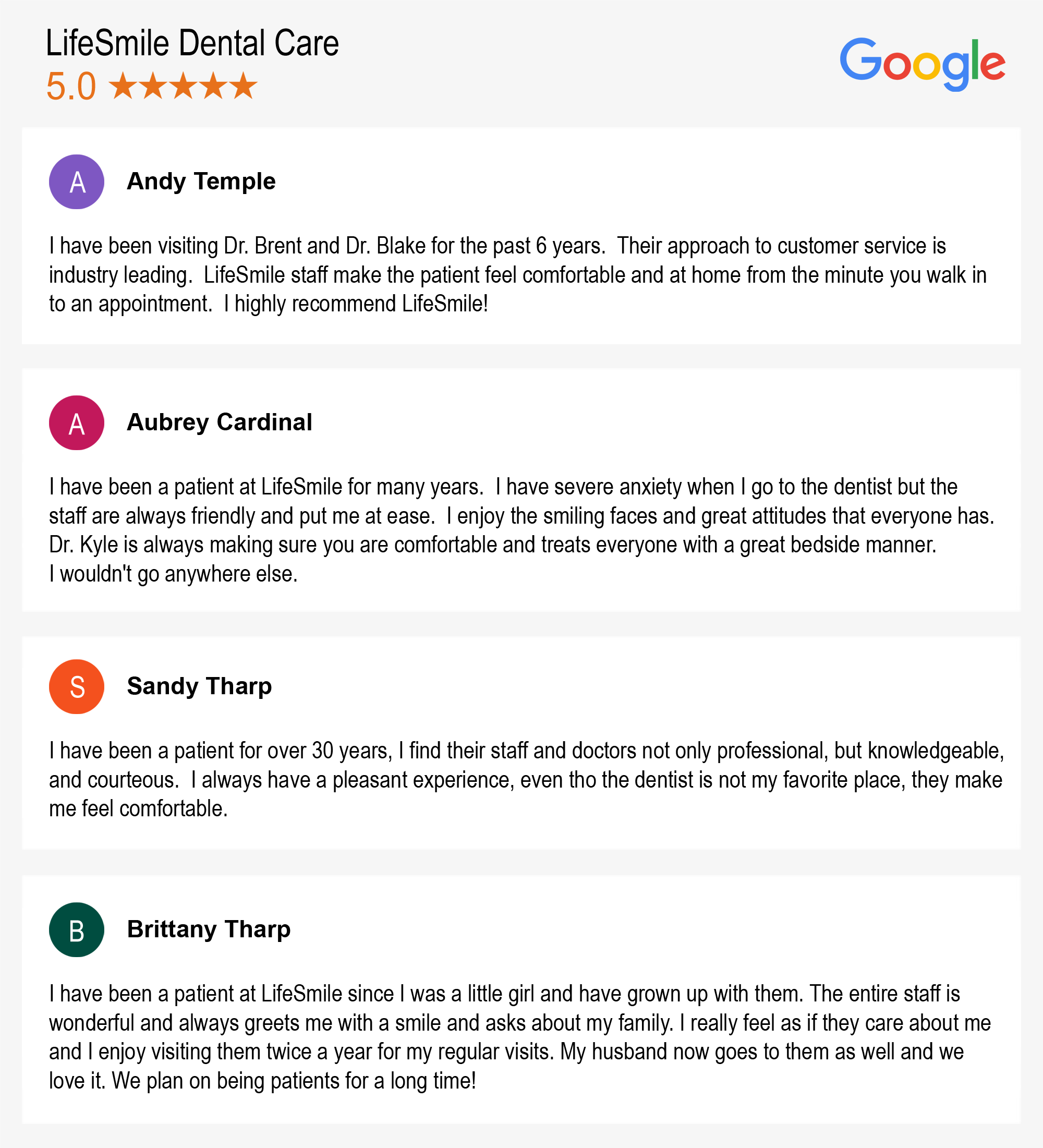 +
Here Are Some Reasons Why You Need A Caring Cosmetic Dentist
Some folks could have dull or crooked teeth darkening their smile, but cosmetic dentistry will help. With cosmetic dentistry, that smile you have always dreamed of having needn't be a dream any longer. Dentists can make use of the great technology of today to fix an array of problems. To get your chipped tooth fixed and repair your smile, there has not been a better time.
Call our Kirkwood dental office at (314) 328-0408 or Hazelwood at (314) 521-5678.
Improving your smile is only the beginning of cosmetic dentistry. Your facial appearance can be improved when the structure of your face is changed. The procedure does not only make your face look more symmetrical but also improves your general health. If you are or were an athlete, you may also visit a cosmetic dentist to treat traumatic injuries to the jaw.
With the help of a cosmetic dentist, you could achieve the smile you've always wanted. The consultations for these procedures are not much trouble, and will be over quickly. If you do not have enough finances to pay for the treatment, you should find a dentist to finance the procedure then pay the payments in monthly installments. You could undergo the dental treatments without sacrificing much.
Most cosmetic dental procedures can be completed in as few as one or two dental appointments, making them a quick and easy to transform a smile. In the past, losing the genetic lottery and being born with misaligned teeth meant there was only one solution: wearing ugly braces for a year or two. Today, all you need are porcelain veneers, which can be quickly fitted to your teeth without discomfort. They look awesome and really are a lot less uncomfortable.
Call our Kirkwood dental office at (314) 328-0408 or Hazelwood at (314) 521-5678.
If you are looking for a painless solution to problems that you have with your smile, then you should elect to have cosmetic dental treatments. This can help a patient reduce nervousness while visiting the dentist. Before your dentist starts implementing a treatment, you can discuss it with him or her, so that you know precisely what to expect. As you talk to your dentist you will learn that there are many painless and much faster alternatives to braces and other treatments thanks to technological advances in cosmetic dentistry.
These cosmetic dentistry treatments are well known to people because they offer many advantages. Many treatments are available to help construct that perfect smile. Nowadays, you do not need to be born with an ideal smile as your cosmetic dentist might help you fix one.
Currently, cosmetic dentistry has not offered more options for beautification of smiles than it does at this time. Your teeth can be whitened and protected with inlays or outlays or tooth whitening. If you have a cracked or chipped tooth, it can be repaired using composite bonding and dental veneers. Dental implants really are a practical procedure for replacing any missing teeth.
Call our Kirkwood dental office at (314) 328-0408 or Hazelwood at (314) 521-5678.