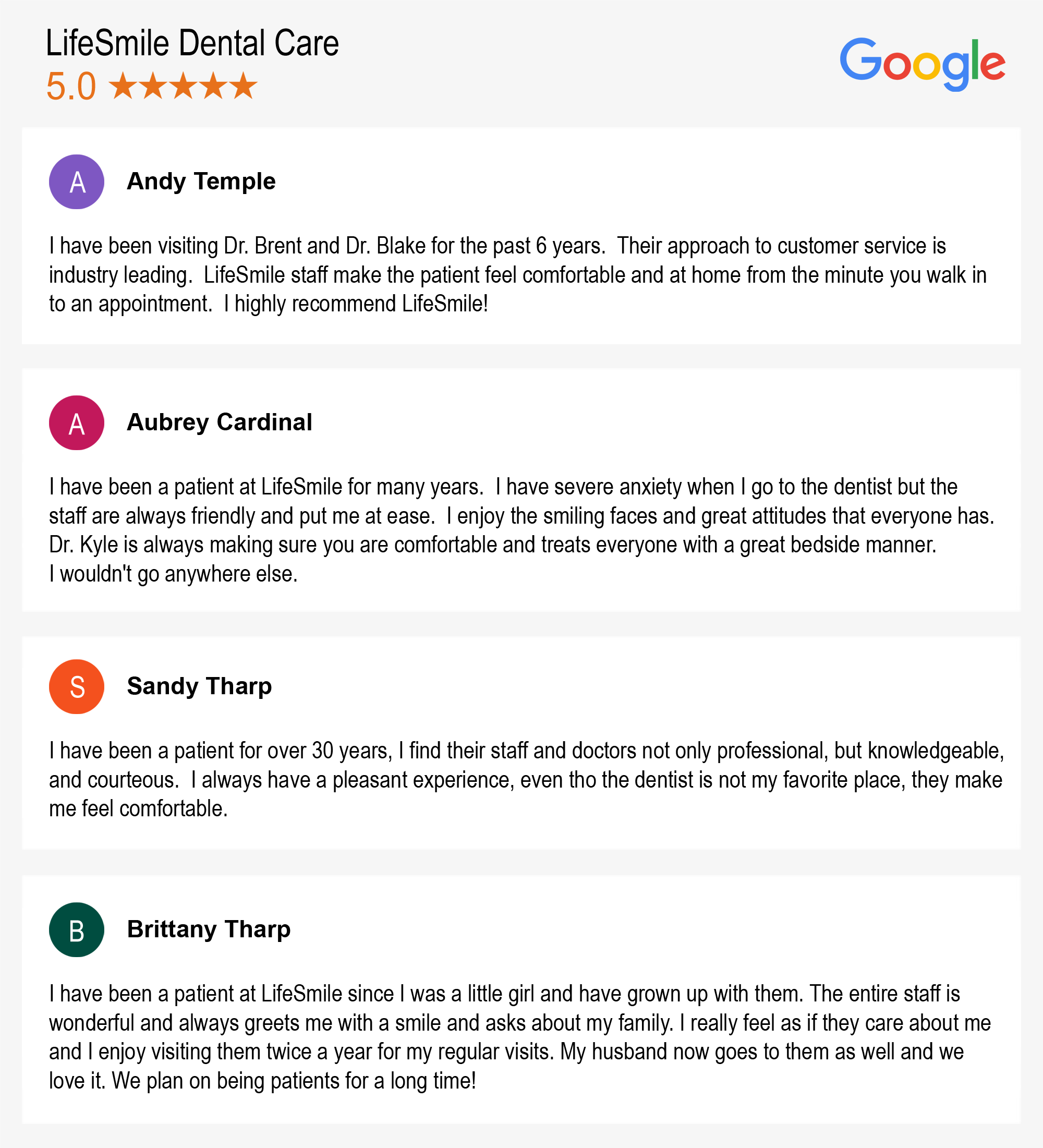 +
Major Reasons Why You Should Visit A Local Cosmetic Dentist
Cosmetic dentistry treatments can assist correct dull or crooked teeth. Most people have benefited from cosmetic dentistry since it has made them get a beautiful and whiter smile they always dreamed of. Because of advances in technology, cosmetic dentistry has come into its heyday; it's ready to fix so many problems. Now is really the time to repair that chipped tooth and have a perfect smile again.
Call our Kirkwood dental office at (314) 328-0408 or Hazelwood at (314) 521-5678.
Most procedures involved in cosmetic dentistry take one or two appointments to be completed. Until relatively recently, having crooked teeth meant wearing a mouthful of braces for a couple of years. Now, porcelain veneers fix the same problem quickly and easily. Your veneers will look beautiful, they are painless to have put on and you'll love your smile.
If you want the smile of your dreams, you can get it from cosmetic dentistry treatments. They'll be in the position to perform a quick and painless consultation to find out the very best course of action. If it just isn't feasible for you to pay for a treatment up front, you should research a dental specialist that offers alternative financing, then you can pay for your dental treatments in regularly scheduled payments. There's never a reason that you will need to make a sacrifice in order to have a great smile.
Many cosmetic dental procedures, such as root canal treatments, veneers, and teeth whitening, are pain-free. The knowledge of painless treatments provide comfort to the patient. Have a discussion with your dentist on the treatment you're about to undergo. This knowledge can help reassure you that the procedure will be quick, pain-free, and effective at giving you the perfect smile.
Call our Kirkwood dental office at (314) 328-0408 or Hazelwood at (314) 521-5678.
There are many options a cosmetic dentist can do to make your smile beautiful. You can get your teeth protected and whitened by simple procedures like teeth whitening and inlays and outlays. Your cracked and chipped teeth can be completely fixed with bonding or veneers. Patient with missing teeth can be replaced by dental implants or if you require a correction of the whole set of teeth, then you could make a smile makeover.
It just isn't only your smile that becomes more beautiful when you have gone through a cosmetic procedure. Cosmetic dentistry can improve your whole facial appearance, from your smile to the structure of your whole face. If making your face more symmetrical is of concern to you, this can be achieved with cosmetic surgery. People who are active seek help from cosmetic dentists to assist alleviate joint pain.
If you've dreamed of having a more illustrious smile, then cosmetic surgery will probably be in the position to help. Most procedures do not require a lot of appointments and are painless. In the event that you are worried about the cost of a treatment in advance, numerous dental specialists now offer financing alternatives, permitting you to pay off your treatment in reasonable regularly scheduled installments. You won't have to dig into your life savings to afford cosmetic dental treatments.
Call our Kirkwood dental office at (314) 328-0408 or Hazelwood at (314) 521-5678.