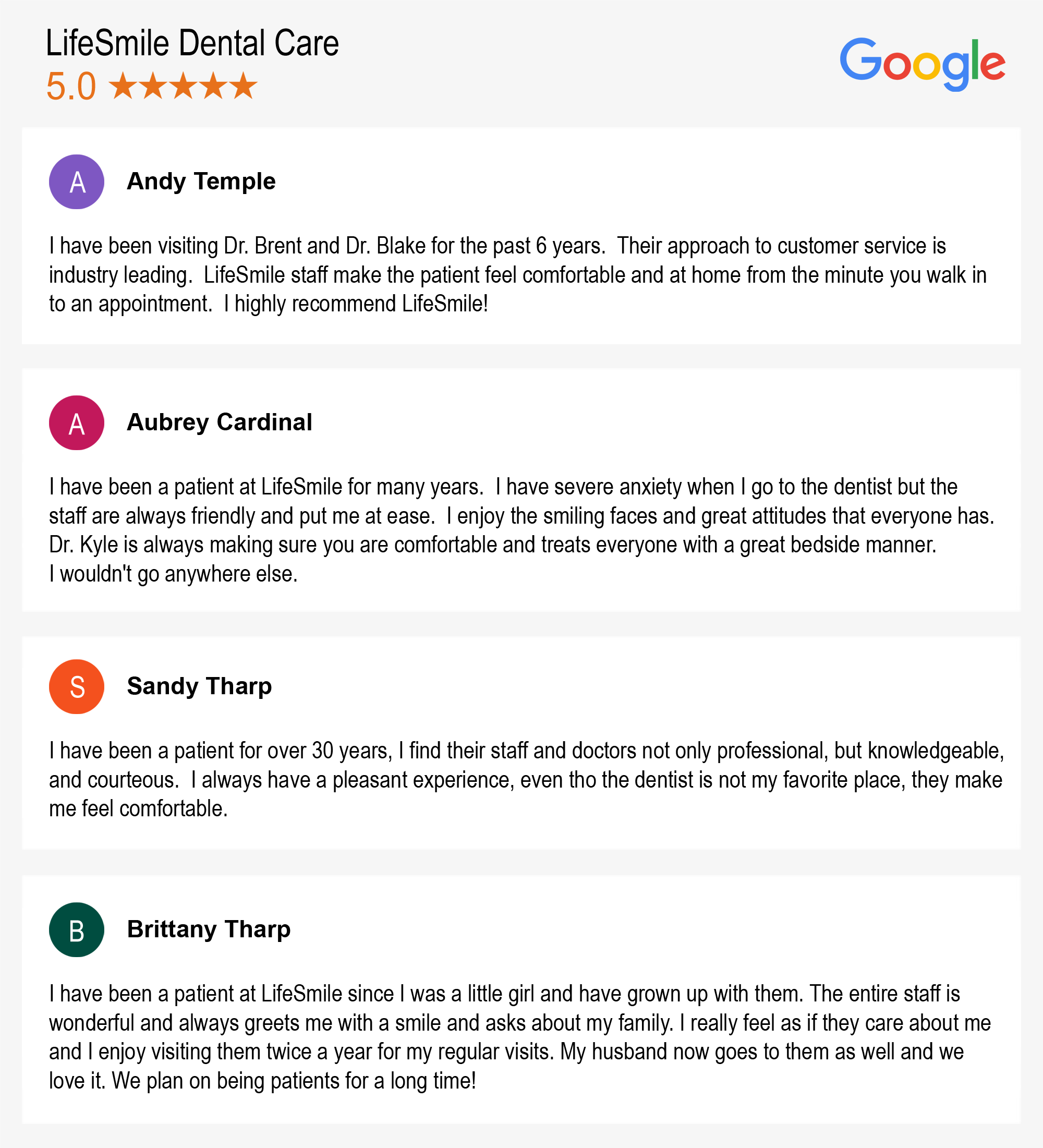 +
The Main Benefits Of Working With A Cosmetic Dentist
The very best solutions to misaligned or stained teeth is within the specialization of cosmetic dentistry. They are used by many people in order to have the beautiful and white smiles they have always wanted. Advancement of technology in cosmetic dentistry has enabled dentists fix different kind of smiles. Now is the time to get that chipped tooth fix and let your inner beauty be reflected in your smile.
Call our Kirkwood dental office at (314) 328-0408 or Hazelwood at (314) 521-5678.
Cosmetic dentistry could seem like a shallow field, however it has several advantages. There're many kinds of treatments you could undergo to help you get an ideal smile. Thanks to modern day dentistry, you could have a gorgeous grin without needing the perfect genes.
Most cosmetic dentistry procedures today are painless due to advances in dental technology. Because of these advancements, you can have a new smile in as little as one visit. This is especially important for patients with anxiety about the dentist, who may be scared of the length or pain of their appointment. This is of great importance to an individual who needs more than one session with a dentist.
Braces were the only option to wear for 12 to 25 months in the past if you had misaligned teeth. Porcelain veneers are how dentists straighten teeth today, and they're both painless and look fabulous. Dentists can use veneers not only to fix misaligned teeth but additionally to shave down protruding teeth and to close any gaps between teeth.
Call our Kirkwood dental office at (314) 328-0408 or Hazelwood at (314) 521-5678.
Not only teeth-whitening, but also root canal treatments and the application of veneers are pain-free cosmetic dental procedures. Being painless, they can save a patient from nervousness and fear while going for the treatments. Of course, any treatment that your dentist suggests can be discussed with him or her in advance, so that you understand what will be done. As you consider, research, and discuss cosmetic dental procedures you will find out how technological advances make these things easier in comparison to old procedures.
Dramatic improvement is apparent in case you have composite bonding done to a chipped tooth. It inserts a special material which looks like your natural enamel into your tooth, which is the simplest way to describe the process. The dentist then molds the composite material to the contours of the tooth and allows it to set and harden. This procedure can be used to reshape your chipped or damaged teeth.
Technological advances in cosmetic dentistry offer many different options for you to beautify your smile. Inlays and outlays are both routine procedures that, along with whitening procedures, can lighten and protect your teeth. Dental veneers and composite bonding can fix your cracked and chipped teeth. Missing teeth can be replaced by the use of dental implants.
Call our Kirkwood dental office at (314) 328-0408 or Hazelwood at (314) 521-5678.