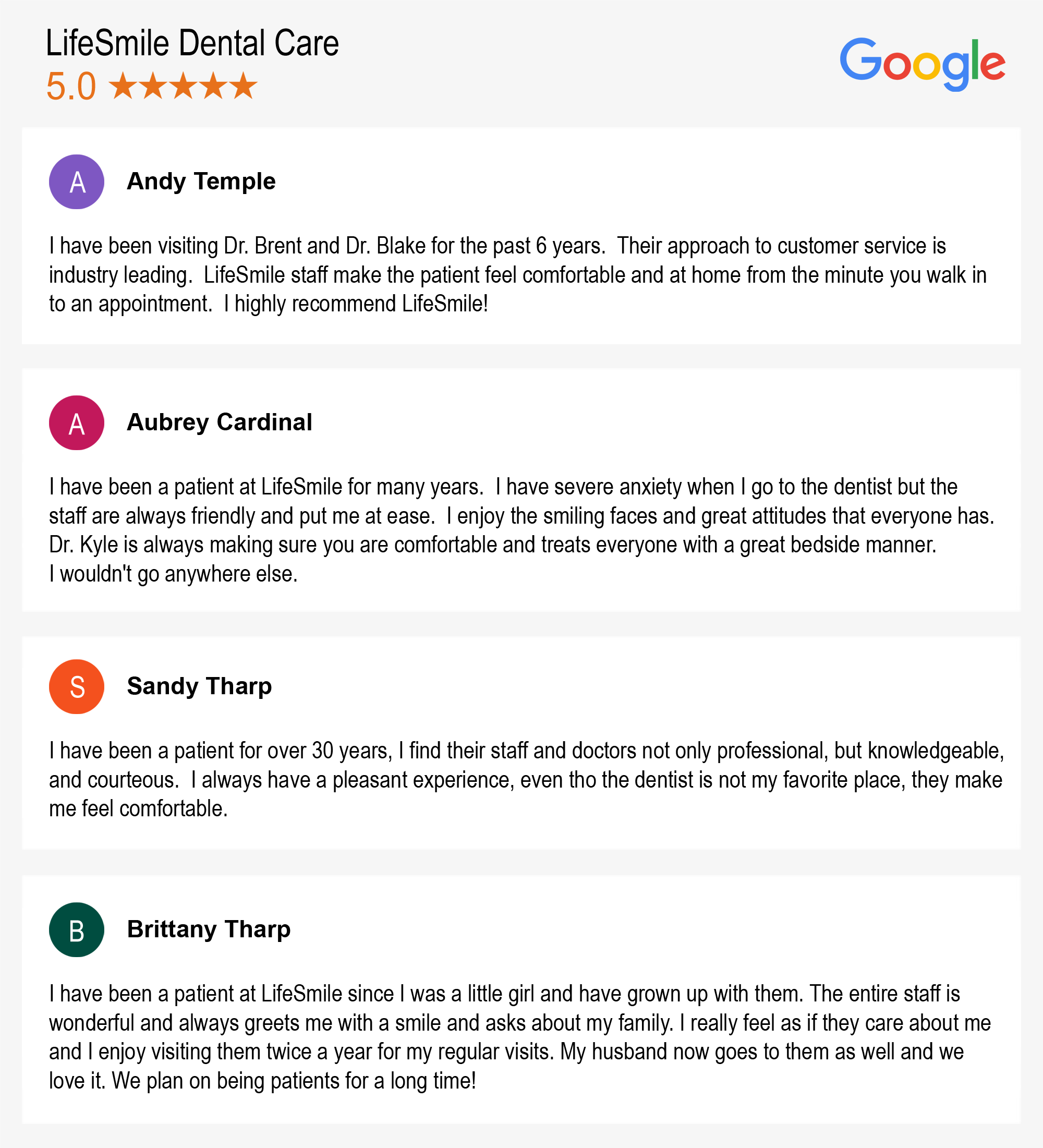 +
Why You Need To See A Local Dentist
If you keep your oral hygiene at a high level, you will get rid of many dental-related issues and build up your self-confidence and self-image. There're various scientific polls that have pointed out that individuals who have healthy and bright smiles tend to be happier than individuals who do not. Dental examinations are imperative because they allow dentists to identify minor tooth and gum issues before they become critical and expensive to repair. In this short article, you will find a variety of reasons to see a dentist regularly.
Call our Kirkwood dental office at (314) 328-0408 or Hazelwood at (314) 521-5678.
Of critical importance is really the type of bristles used when you brush your teeth. The vast majority of dentists recommend using soft bristles, because they are quite good on the teeth and gum. You should also consider using the toothpaste suggested by your dentist, as he can determine which toothpaste is best for your family based on its ingredients. You can be on the road to keeping a strong and healthy smile by following these small suggestions.
An educated cosmetic dentist will want to get to know his patient—asking questions about his lifestyle and his desired result for the procedure. If there is going to be a need for additional care different from everyday hygiene practices, they'll offer advice on how to handle it. You will want to speak with the dentist about your budget and what you hope to gain from the procedure in order to ensure this is exactly what you want to do.
Making the facial structure and smile more appealing is certainly the main aim of any cosmetic dental operation. Removal of teeth or gums and teeth straightening are all procedures that can be utilized to improve a person's facial appearance. Cosmetic dentistry also provides a valuable service for accident victims who require correction to their teeth and gums. Any dentist that is respected will likely be able to determine how much time and money is needed to give the patient the things they need.
Call our Kirkwood dental office at (314) 328-0408 or Hazelwood at (314) 521-5678.
When you have any tarter buildup and plaque on your teeth, your dentist will assist in removing it. Once cleaned, your teeth are polished, to assist keep plaque from adhering to them. It's important that you're brushing and flossing correctly, therefore the dentist will review the process with you. By conducting regular examinations and cleanings, you will do a great deal for your dental health.
A dentist isn't in a position to provide top notch services to their patients without the right equipment. Because a dentist knows how important it is to provide quality service to his patients, he has most likely invested heavily in purchasing the right equipment. In order to give their patients the quality service they deserve, most dentists see to it they're up to date with the latest developments in their industry. When visiting dentists with a great reputation you could be assured that they will make use of high quality equipment to provide top notch dental services.
Call our Kirkwood dental office at (314) 328-0408 or Hazelwood at (314) 521-5678.