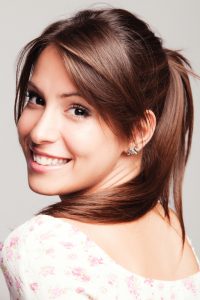 At LifeSmile Dental Care, our team of experienced dentists is proud to offer every treatment you may need to keep your smile beautiful, healthy, and happy. One of our most popular treatments is the Invisalign ® orthodontics, which offer a pleasant and discreet alternative to traditional metal-and-wire braces.
Patients seek orthodontic treatments to improve their appearance with the improved alignment of their teeth and jaw occlusion. Misalignment may result in teeth that appear crowded, gapped, or overlapped. Patients may also experience malocclusion, which can cause overbites, under-bites, open bites, and cross bites. Many of these irregularities can lead tooth damage and TMJ pain, if not corrected. The Invisalign system is an excellent choice for patients who suffer from any of these irregularities and would like a more versatile and less visible alternative to traditional braces.
We would love to help you find out if this treatment is right for you. At your consultation we will carefully assess your teeth and overall oral health, as well as your lifestyle and budget considerations.
To learn whether our Invisalign treatment may be right for you or your child, contact us at 314-521-5678 or book appointment online.
Invisalign® Treatment for Adults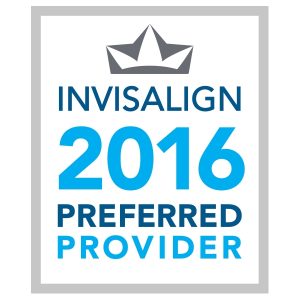 As the gold standard of traditional orthodontia, there's nothing wrong with bracket-and-wire braces. They are extremely effective at realigning teeth and do not lead to damage or tooth decay, as long as proper hygiene devices and procedures are routinely used. However, as a culture, we tend to associate braces with youth; for adults seeking transformative orthodontic therapy, Invisalign offers the same results, with a more discreet appearance during treatment.
The Invisalign system was designed to give patients a more flexible and cosmetically pleasing alternative to traditional wire-and-bracket braces. With traditional braces, certain foods, (such as candy, gum, and popcorn) can be problematic, because they often stick to dental work and may loosen the wires or brackets. Invisalign, however, was designed to be removable, so all your eating and oral health routines will be unaffected.
Invisalign has an additional benefit: treatment is usually completed over a period of 12-18 months, rather than the minimum two years required for braces. Also, braces require patients to come back to the office each month to have wires tightened; this is how the teeth are prompted to move. With Invisalign, however, new aligner trays are introduced at regular intervals, and may be quickly collected from our front desk or mailed directly to your home. After the initial treatment visits, you will only need to visit the office every six weeks to evaluate progress.
The thing patients love most about Invisalign is that the clear acrylic aligner trays are almost invisible. No one will know your teeth are being straightened, except you and your dentist.
| Braces | Invisalign |
| --- | --- |
| Minimum of two years | 12-18 months, or less |
| Non-removable | Removable for eating, and cleaning |
| Visible wires and brackets | Clear acrylic aligners are only noticeable at close range |
| Requires monthly appointments for tightening | Quick six-week appointments, new aligners are sent directly to your home or can be picked up at the office |
Invisalign Teen®
The Invisalign Teen system was developed to help teenagers better stay on track with their orthodontic treatment plans. The life of a teen is often busy. Between academics, sports, socializing, and getting adequate rest each night, teens have a lot to remember. The Invisalign Teen system can help both you and your teen stick with the orthodontic plan, so treatment can be completed on time.
Since the translucent aligners are so easily removable, busy teenagers are more likely to forget to replace them after a meal, remove them when socializing, or remove them for other reasons. Because the aligners are not effective when only worn sporadically, Invisalign Teen lets you (and your teen) know if they are being worn as often as recommended. Each aligner has a blue dot that fades slowly as the aligner is worn. When the blue dot is gone, it's time to move on to the next aligner.
In addition to the blue dots, Invisalign Teen also includes an additional six aligners at no cost. Teens lose things—it's okay. We don't charge you for replacing up to six aligners.
Invisalign Teen®
Same system as Invisalign® for adults

Includes 6 free replacement aligners, for any that go missing

Each aligner has a built-in system (the blue dot), which fades when the aligner is worn to completion.
Call our Hazelwood, Missouri dental office at 314-521-5678 to learn more about Invisalign orthodontic treatment.